Plants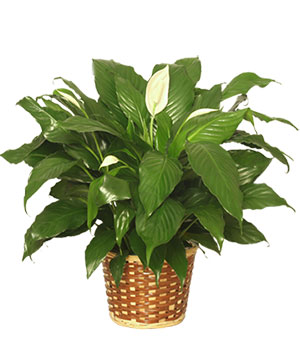 PEACE LILY PLANT
Spathiphyllum clevelandii
A peace lily is a popular choice of house plant because it thrives in most any home or office setting (with very little plant care required!) It's also one of the only flowering plants that will bloom indoors. Available in a large floor plant or a smaller table top plant.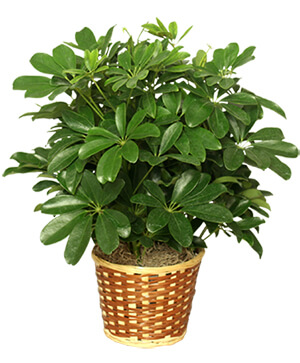 DWARF SCHEFFLERA
Brassia arboricola
The schefflera is a wonderfully hardy houseplant. It thrives in an eastern facing, bright window or in the interior of a room that receives full light from a southern or western facing window. Let its soil dry out completely before saturating it again. This is one of our favorites!
Plants liven up the room and are wonderfully enduring gifts that show how much you care anytime of year! Your local flower shop, NATURE'S CORNER FLORIST of Anderson, SC can help you choose the perfect indoor plant variety for anyone or any occasion. With just a little TLC, your gift of live plants can flourish and bring continued enjoyment year after year. Browse our selections for identification of tropical and exotic plants, including colorful Bromeliad and dramatic Dracaena, as well as traditional favorites, like the easy-to-care-for Pothos, Philodendron, etc. Send a living message today with a plant from NATURE'S CORNER FLORIST.